The best digital marketing company in Ghaziabad
Providing complete digital marketing solutions, Digital Sanstha is a Digital marketing company in Ghaziabad. You can grow your online business and generate more business leads with its world-class services. It has a qualified team of digital marketing experts who not only optimize your campaign but also improve it 100%.
The first step in the promotion of any campaign is to understand the business and identify these three requirements:
Who is the target market audience?
What would be the best platform or strategy?
How this strategy will work and grow the business in a limited amount of time.
Our goal is that "You think about business, we grow", which makes us India's top creative digital marketing agency.
Social Media & Digital Marketing Agency Noida
We have provided social media services and complete digital marketing solutions to more than 500+ companies with good results in terms of business enquiries and website traffic, branding, and traffic improvement. A talented and experienced team understands your target audience and business requirements, making us one of the best Social Media and Online Marketing companies in India.
Our Agency's Role?
To improve the traffic to your website and conversions, we do all the social branding, engagement activities, paid and organic campaign management as a well-known Social Media and Digital marketing company in Ghaziabad & Delhi NCR. Our guaranteed improvement plan ensures the client's confidence in us.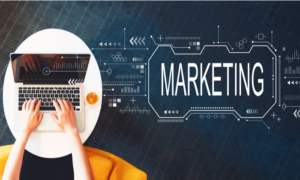 What are the different types of digital marketing we offer?
Since we always believe in creativity and the latest techniques to get better results, we always find the best solution for digital marketing activities.
Using Social Media to Engage Users: Social Media does not work unless you engage users and convert them through your creativity. Our experts will improve your social presence 100% and increase your chances of converting leads.
SEO that generates results: Organic traffic is the best way to generate leads, so we not only improve the traffic on high search volume keywords, but also rank your website on industry best revenue generating keywords.
SEO SERVICE
You can get the best SEO services in Noida, Ghaziabad, and Delhi NCR with us
Digital Sanstha SEO Companies in Noida & Delhi NCR claim to be the best SEO Providers in this area, but how do clients trust them? We at Digital Sanstha provide three major points to verify our claim, which are knowledge, experience, and past record. We not only deliver good results within the specified time, but also provide guaranteed SEO services.
The popularity of online businesses is on the rise among businessmen today, but it takes some time for any business to establish itself among the general public, whether they are traditional or online. Digital media is generally used to elaborate on your business and its services. People who play with the digital world play a crucial role in the growth of any website. Many online services are available through digital media, such as banking, government services, educational guidance, and many more. A person operating a business digitally should have good knowledge of digital marketing or how it can be applied to his business. It has proven to be an effective marketing tool for the development of the business online.
Company providing Digital marketing company in Ghaziabad
Digital Sanstha is a company based in Noida, India providing complete digital solutions. Our team is made up of young, passionate individuals who understand the importance of internet technology and follow the latest search trends. Digital Marketing includes PPC and Social Media, as well as search engine marketing, website development, app development, and reputation management.
You can achieve high ROI, Facilitate Interaction with Targeted Audiences, Build Brand Reputation, Earn People's Trust, and Ensure Business Survival Online with the help of our online solutions.
You are thinking about business. Our goal is to grow it!
SSM helps you scale your business using authentic and ethical digital approaches.
The online impression of your business today is crucial in the digital age. Your company's success depends largely on how well you connect with your target audience. The poor graphic design of the website turns off 94.5% of consumers. The design and development of a website must relate to the masses you wish to reach. The website services offered by Digital Sanstha add to the boosting up of your business through their exquisite and customized range.
We provide its users with a high-quality, customized photo website solution that is both elaborative and attractive so that both Google and visitors are delighted.
Building a community website: Keeping your audience with similar interests informed is always a great idea. Our goal at SSM is to make engagement even more exciting and achievable. Through the Community Built Websites, you can reach your target audience who can further interact with each other, resulting in your product or service gaining popularity.
Catalog/Brochure Website: We live in a digital age. Online pitches are very important for your product/service. A brochure or catalog website is developed for companies that do not directly sell their products or services online, but still want to be known. Dentists and hair stylists are examples of professionals.
A Designer (Flash and Graphics) Website : When you run a business that demands you go over-the-top with creativity, you need a Designer Website. You can attract your target audience with SSM's creative services, such as designing and developing a flashy website with animations, GIFs, splashes, and colors.