Management of Facebook shops and stores
The new Facebook store management service makes managing your business on Facebook easier than ever. You can concentrate on growing your business with our help. We will handle everything from inventory to shipping to customer service to marketing.

You can successfully manage your shop with the dashboard, even if you don't have any previous experience with Facebook or ecommerce. You can use this service both if you are just getting started with your first online store or if you already have one but want more control over it.
We will provide guidance and training along the way so we can work together smoothly towards success, every step of the way!
Adding a Facebook shop allows you to list products you're selling and connect with more customers on Facebook.
Although any business can create a Facebook  shop, it's best suited to merchants, retailers, and e-commerce advertisers. In addition to clothing, accessories, home furnishings, and baby and children's products, businesses of all types can also use a Facebook  shop to reach more customers.
Facebook  shop requirements
Facebook  shops must:
Physical goods must be sold.
You agree to our merchant terms and conditions.
The benefits of having a Facebook Page shop
Facebook Page shops offer different features based on your location. You can use them to:
The number of products you can add is unlimited: The number of products you can add is unlimited, and you don't have to upload a catalog elsewhere first.
Organize your product inventory: A Facebook Page shop can be organized by category so that your customers can browse your products.
Ask your customers questions: Customers can message your Page.Your products can be viewed, clicked, and purchased to get insights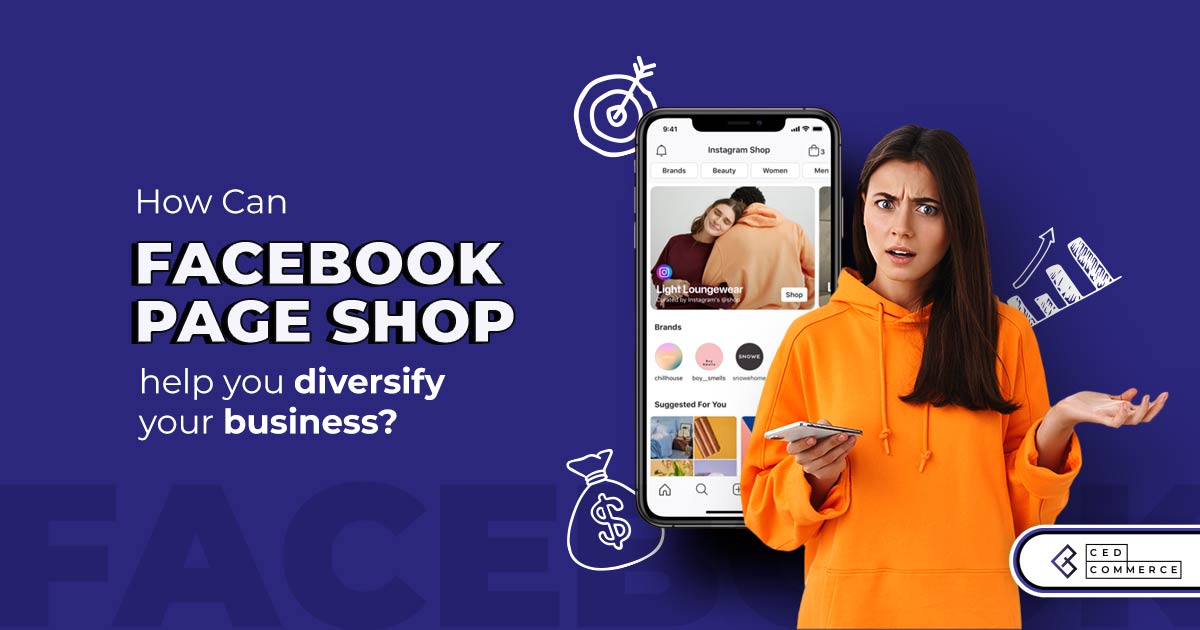 Online Advertising
Is your business in need of a new marketing strategy?
The most effective and affordable way to reach more customers is through online advertising. With more than $50 billion spent in digital ads in 2017, it is one of the fastest growing forms of marketing. We can assist you in getting started by designing an ad campaign that will increase traffic to your website.
Having worked with small businesses just like yours for years, our team knows how crucial it is for you to find success online without blowing your budget or wasting time on ineffective tactics. With our proven track record of helping companies grow their sales through targeted ads across Google and Facebook platforms, you won't regret choosing our service.
Additionally, our services can be customized based on your needs—you can choose which features are most appropriate for your needs and budget. In case you ever need assistance, our customer support team is always available by phone or email around the clock, so that no matter where you are in the world, someone will be there to help.
Google Ads
Businesses can advertise their products and services through Google Adwords, a pay-per-click (PPC) advertising service found on Google.com and other websites.
As more than 80% of consumers use online search engines to shop for products and services, Google Adwords is an effective way for many companies to market their businesses. When used properly, it's easy to use, simple, and incredibly effective.
It is impossible to go wrong with Google Adwords if you have a product or service that people are looking for on the web. With just one click, your ad will appear at the top of relevant searches! Don't let another minute go by before you take advantage of this incredible opportunity. Don't let another minute pass without taking advantage of this incredible opportunity.
Ghaziabad Search, Display, and Video Advertising Services.
Is your business in need of a new marketing strategy?
The search, display, and video advertising company in Ghaziabad helps you reach the right people at the right time. Using advanced technology, we find customers who are ready to buy now, so you can focus on what matters most – growing your business. Our platform is simple to use, so you can focus on what matters most – growing your business.
Our platform offers complete transparency so you can see exactly where your money is going and how it is performing for your business, so you don't get surprises regarding ROI (return on investment). Since you want more than just clicks or impressions, you want results! If anything does not go as planned, please let us know and we'll adjust accordingly until both parties are satisfied. We commit to providing an exceptional experience for each campaign we run for our clients!
Ghaziabad Facebook Advertising Services
Would you like to grow your business?
It is possible to reach the right people with the right message using Facebook Advertising. No matter what your business goals are, whether it's increasing brand awareness, driving sales, or growing your fan base, we can help you get there. As soon as you reach your goals, our team of experts will be there to assist you every step of the way.
Using Facebook Ads, you have access to a unique audience of over one billion users – along with detailed insights into how they interact with your ads and what they purchase. Getting in front of new customers at just the right time – when they are ready to make a purchase decision – has never been easier for businesses like yours. We also offer tools that allow advertisers like you to advertise on Instagram and Audience Network, reaching even more potential customers! Whether it's through mobile app installs or video views – our platform makes it easy for marketers like you to get results quickly!