There is a growing body of research that suggests that inbound marketing is one of the most effective ways for companies to build trust and cultivate long-term relationships with their customers. As a result, marketers are able to create customer experiences that attract prospects and increase visibility in a way that makes people feel they are not being sold to.
Inbound marketing relies heavily on content as a core component. If you have ever heard the phrase 'content is king, then you know it's true when it comes to inbound marketing.
In other words, in order to achieve success in inbound marketing, marketers should prioritize quality over quantity and this is what they should do in their approach to inbound marketing. Inbound marketing is much more than just creating great content – there is a lot more to it than that.
A good example of an industry that can benefit from an inbound marketing strategy is one that is highly regulated, expensive, or requires information and guidance to help people through the entire process. Healthcare, financial services, manufacturing, recruiting, and education are some of the industries that fall under this category.
To help you understand what inbound marketing is and how it differs from outbound marketing, we look at great examples of successful inbound marketing campaigns to illustrate what works.
What is inbound marketing?]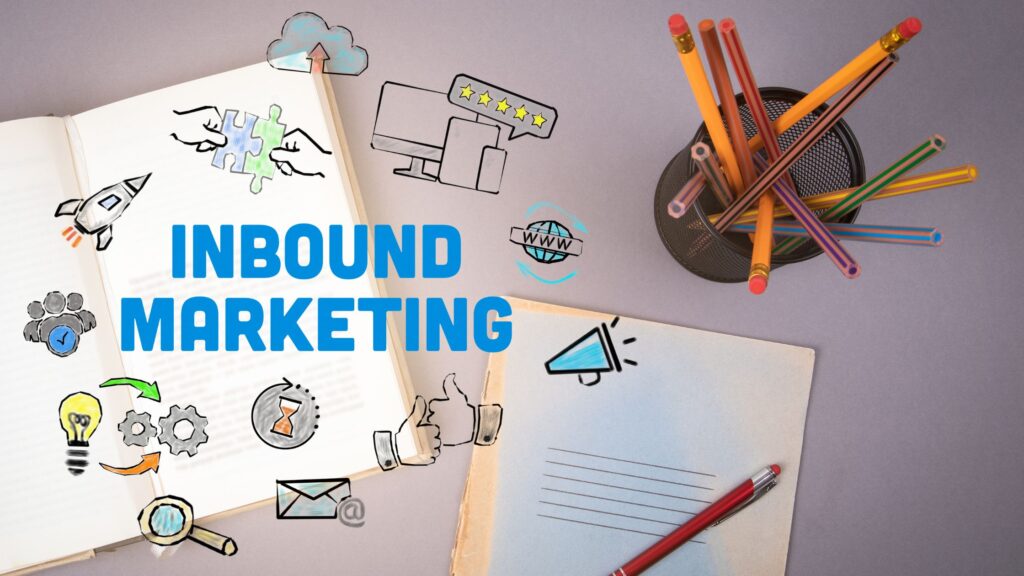 To build long-term relationships with your audience, inbound marketing involves creating valuable content and delivering experiences tailored to meet their needs in order to create a continuous flow of customers.
Inbound marketing is defined by the fact that it provides your customers with solutions to their problems, which is the key to its success. Then, you can cultivate brand advocates and build lasting relationships by doing that.
The difference between inbound and outbound marketing
When it comes to inbound marketing and outbound marketing, there are a number of key differences. In outbound marketing, people are actively contacted by businesses in order to gain their interest in a product or service. On the other hand, inbound marketing focuses on the creation and distribution of content that attracts visitors to your website in order to increase conversion rates.
The outbound marketing strategy typically uses a wider-ranging, aggressive strategy, with the expectation that at least some of the people will be able to convert as a result. An inbound marketing strategy is usually more subtle and focuses on influencing a particular group of individuals to make a purchase over the course of time, rather than making a single purchase.
| Inbound Marketing | Outbound Marketing |
| --- | --- |
| We create informative, high-quality digital content, which is tailored to specific audiences and written in a way that is meant to solve consumers' problems. | An article that is not digital and is written to capture the attention of consumers and sell products to them. |
| There are many ways in which content can be presented, including social media, blogs, reports, webinars, and more. | Specifically, direct mail ads, magazine ads, billboards, TV ads, and other forms of passive advertising are used to display content to the consumer. |
| In order to reach specific consumers, messages are tailored accordingly. | In today's market, millions of ads are being seen each day by consumers and your message must stand out from the rest. |
| A multi-channel strategy that encompasses all aspects of the business. | With limited channels, a linear strategy would be more appropriate. |
| Software that measures the effectiveness of digital marketing. | There is a difficulty in measuring attribution from physical advertising as it is difficult to track. |
What is the best time to use inbound marketing?
As one of the advantages of inbound marketing, you can gain access to people who are actively seeking out the services or products you offer.
You may want to use inbound marketing if you are willing to sell a lightweight touch screen laptop, for example, and you are willing to make your brand visible to a user who searches for that term.
An inbound marketing strategy may be the right option for your business for a number of reasons:
If you have a clear idea of who you are trying to reach, your inbound marketing strategy can be a great way to attract your target audience. Using relevant keywords on your site and blogs is one great way you can use this to attract the right type of people to your site, and SEO is a great example of this.
In industries or areas such as manufacturing or mining, this approach works well if you are working in a niche industry or area. For more information on how to do SEO Keywords Research, read our SEO Keywords Research toolkit.
Inbound marketing techniques are one of the most effective ways to engage an audience – If you're looking to engage your audience or get them to take action, these techniques are very beneficial. In this situation, a poll or survey can be great for driving engagement, but they will also give you a deeper understanding of the audience as well.
In the healthcare industry, for example, this may be useful for those who want to find out more about consumers' opinions about a product or the perception of a brand that is being offered.
With inbound marketing, what you want is quality leads – When it comes to leads, you want quality over quantity. The reason why you are targeting a campaign to a known persona is that you are using a targeted campaign.
The example is that if you work in education and are interested in attracting people who are seeking a credential in digital marketing to begin their careers, then create an ebook on the subject 'Kickstarting your Digital Marketing Career' in order to not only provide information but also collect data for retargeting purposes.
With inbound marketing, you will not only be able to track and measure performance over time, but you will also be able to tweak your content as needed. As senior executives become more concerned about return on investment, you need to be able to measure campaigns in order to allocate budget and resources appropriately.
Inbound marketing with social media and email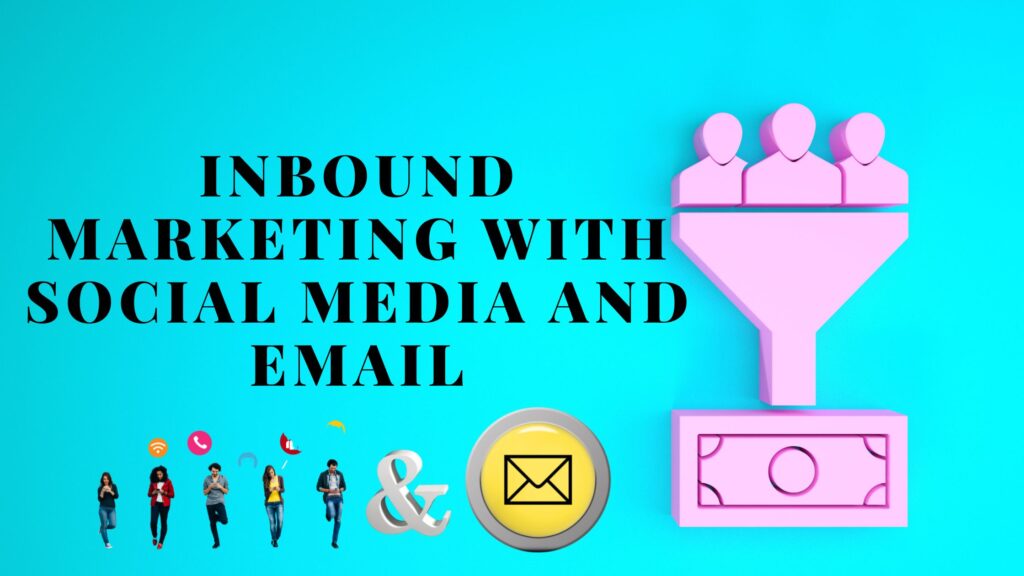 Using social media and email as part of your inbound strategy is an effective strategy. With personalized and targeted content, these two channels can help you increase engagement and conversions.
Inbound marketing with social media
With social media, your prospects can learn more about how you engage with them and your content can be promoted to them. You can use social media to:
Getting views and backlinks for organic content takes time. You can create targeted campaigns on social media that speak to a niche audience who are more likely to convert with the help of social media promotion.
Through real-time posts and eye-catching videos, channels like Twitter and TikTok enable you to build communities on Social Media. Creating Facebook groups related to your product or service is another great option, as is Instagram
Inbound marketing with email
Using email to engage with people who are already interested in your brand or product is called inbound email marketing. You can do this by signing up, downloading, or taking advantage of a free trial offer.
Approximately 4.6 billion people are expected to use email by 2025, according to Statista. Email also has an impressive ROI of 36 per $1 spent.
To drive engagement with a lead, you can use a variety of email types.
Email to welcome or onboard new employees
You should send a welcome or onboarding email to a contact when they sign up for a newsletter or offer. As soon as they express interest, your brand will be in front of them and they will know what to expect.
From SaaS company MindBody, below is an example of an email welcoming a customer and providing them with wellness options. An Instagram link is also included at the end.
READ MORE –
Smm panel which helps you in 2023
e-commerce After pandemic (covid) 2022
2022 latest digital marketing updates
Content Marketing Guide: The Complete Guide to Becoming an Expert.