Video Marketing: How to Get Started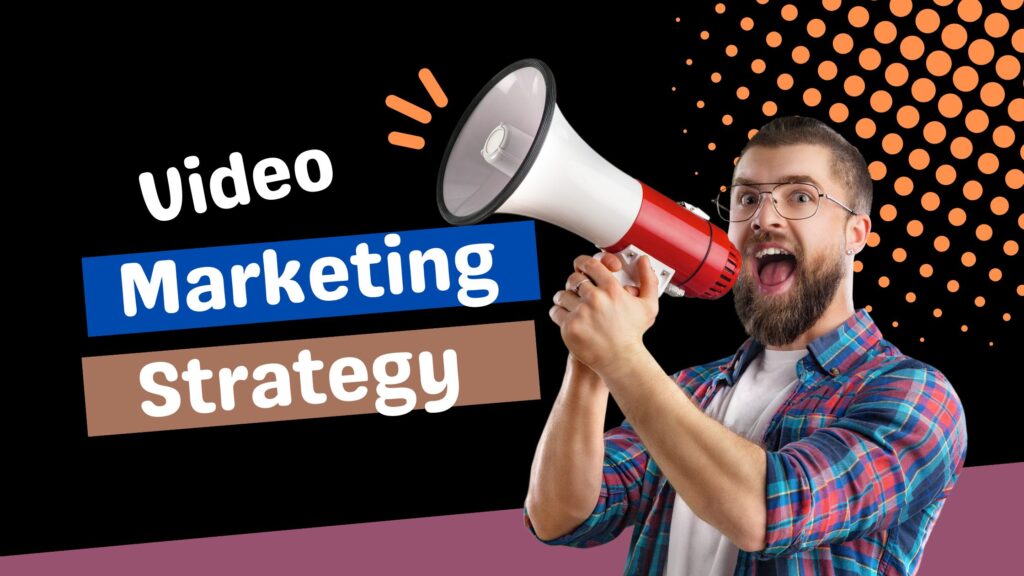 In your case, you're here because you understand the importance of video marketing. In today's world of live streaming, 360-degree video, augmented reality, and more, brands cannot get by with written content and images alone — that is uninteresting and unengaging for consumers. Brands everywhere are realizing the value of video and investing in its creation and distribution, since digital video marketing is a $135 billion industry in the United States.
You're now behind if you aren't releasing branded video content regularly. But, if you've never created a video for yourself, getting started can be tough. That's where we come in. From determining what type of video you need to how to distribute it for maximum results, you'll learn everything you need to know about video marketing in this guide.
Video Marketing: How Do I Create a Plan?
There are many strategies for video marketing. A digital marketing video shouldn't be created without doing the proper research and creating a plan, just as you wouldn't make a commercial for the Super Bowl or buy airtime without researching and strategizing. You will ultimately be guided by your video marketing strategy — your budget, your timelines, your production processes, your conversion metrics, and more. Your video creation process should begin with getting this written down and finalized. Here's an overview of how the process works before we get into the specifics.
Your video Marketing goals should be your starting point
A video strategy starts with outlining your video's goals. Ideally, you'll want a video for every stage of your marketing funnel. However, initially, you'll have to decide which stage is most important.
During the awareness stage, a challenge or opportunity is defined, and the viewer realizes they have a problem. Videos during this stage should attract users and introduce your brand to new people.
Viewer is now considering how he or she will solve the problem. He or she is researching, asking for recommendations, watching product reviews, and trying to find a cost-effective solution.
Present your prospect with proof of customer satisfaction and all the reasons why your product or service should be chosen over the competition. The solution has almost been found, and you want to remain top of mind.
Video Marketing Funnel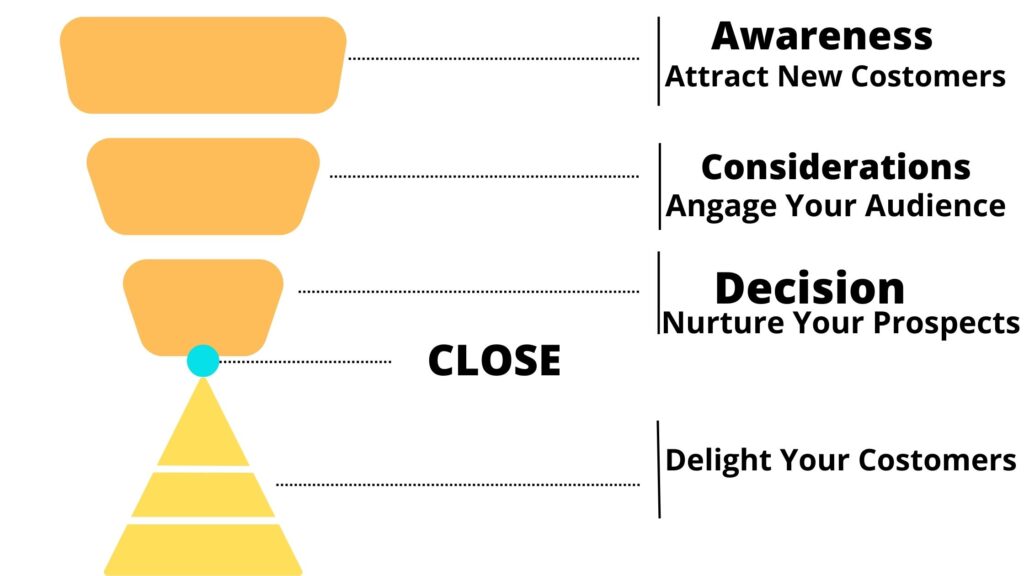 An awareness stage video will be useful if you're trying to attract new customers to your brand. A consideration stage video will be helpful if you're trying to engage your audience. In order to nurture your prospects, you should create a decision stage video if you're close to closing the sale. In addition, you can create internal videos to motivate your team or recruit new employees, or to delight those who have already purchased from your company.
Find the right audience for your business
Once you know which stage of the marketing funnel you will target, it's time to define who you want to reach. This is also a crucial step; if you create a video without a specific audience in mind, it's much more likely to be a flop. You need to know who your target audience is because those who are meant to watch it won't, and those who do watch won't convert.
When a company is developing its product or service offerings, it is usually necessary to create a buyer's persona (or several). If you already have one, that's great! The people you want to reach with your video are probably the same people you want to buy your product.
Your buyer persona will let you know exactly who your target audience is. To finalize your audience strategy, make sure you know the following:
Your buyer's persona represents who your product or service is for.
Your video's purpose will determine where they fall within the marketing funnel.
You will distribute your video based on where your target audience hangs out.
When you answer these three questions, you'll know both who your target audience is and how to reach them.
Decide what story you want to tell
Your buyer's persona represents who your product or service is for. Making a video is all about deciding what story you want to tell. You'll want to outline the following four elements, which serve as the basic framework for your video.
Person with a goal – This person should be aligned with your target demographic.
Conflict – This is what your customers are struggling with.
You will introduce your product or service through a quest.
Solving the problem – This is how your product or service does it.
Four Elements Of Great Video marketing
Your story should take the viewer on a journey that aligns with your brand's mission.
Your story should also evoke an emotion in the viewer as you craft it. Think about what emotion you want your viewers to feel after watching your video. Do you want them to laugh or feel inspired? As you write your script, think about that emotion as well. It's all about the props, the location, the colors, and the wardrobe that communicate this, so make sure every detail is perfect!
Make sure your budget is realistic
Your story should take the viewer on a journey that aligns with your brand's mission. The key is to budget wisely. Yes, creative planning and strategy are important, but let's face it. Getting exactly what you want is going to be challenging without the right budget. Plan your resources and budget in advance. Determine what you will create in-house and what you will outsource to a production company. Decide what you will splurge on and what you will save.
Make sure you always shop around — both literally and metaphorically. Get an idea of what industry experts charge for certain services (scripting, sound editing, social media distribution, etc.) and what a freelancer or full-time employee might cost. If you need any information, most agencies will be happy to provide it, or point you in the right direction.
Some videos and features might cost more than others, as well, so do your research before deciding what type of video you want and how to create it.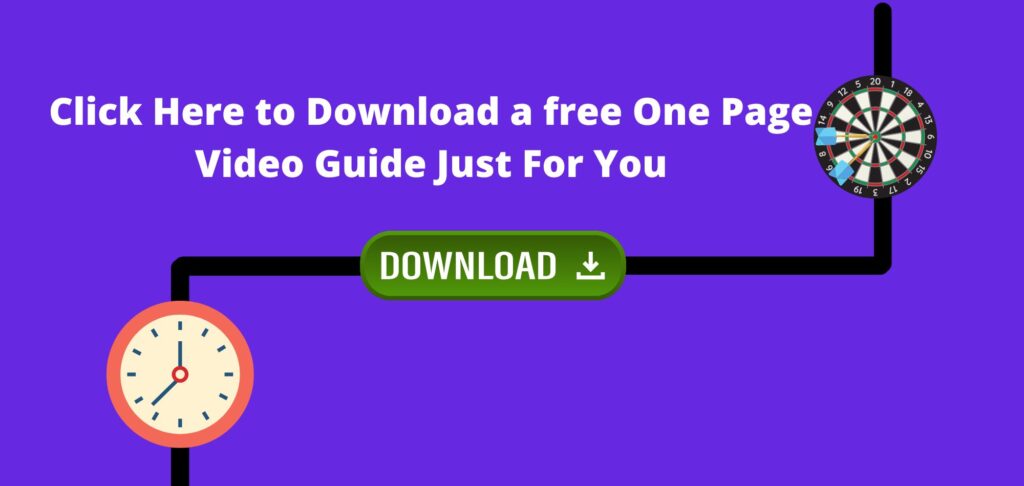 Video Marketing Production: What Are the Three Stages?
Now comes the script writing, the search for the perfect agency, the video review and editing, and celebrating finally having a beautiful, well-crafted video you can be proud of. If you have the right partner, the entire production process will take about 2 months, but plan enough time for each of the following individual stages to avoid falling behind.
Production Preparation
Video planning is the first and most important stage of the production process. It sets the entire video in motion. You'll want to clear up the content of your video, get feedback from your team, and schedule your shoot at this point. It is important to do all of your company vetting, creative calls, and approvals here when hiring a production team or agency. Pre-production of a video involves four major steps.
Brainstorming for creative ideas
Your story should take the viewer on a journey that aligns with your brand's mission. A creative brainstorming session will help you finalize your video's story, characters, plot, messaging, and even its style and length, whether you hire a production company or do it yourself. Once you have a list of ideas, begin whittling them down and confirming what might work and what might not.
In the case of an agency, you shouldn't worry too much about these details. Lemonlight schedules a creative call to review your ideas, offer feedback based on what we've seen work. We also provide new concepts and any direction you may need. However, deciding on a creative direction is crucial — it will determine how memorable your brand video is and how well it communicates your branding.
Script Video marketing
Your story should take the viewer on a journey that aligns with your brand's mission. The next step is to script your video. This includes outlining your dialogue, voice-over, music, sound cues, visuals, and any other details that will help drive your story forward. You can do this in-house, or hire a freelance writer or agency to do it for you.
As you write, keep in mind that the average reading speed is two words per second. For example, a one-minute video should have about 120 words, a two-minute video should have about 240 words, etc. But remember: you don't always need to fill your video with dialogue. Sometimes, silence or movement can tell your story more effectively than narration. Think about how you'll best convey your message.
Storyboard
In your script, you outlined some visuals, but now it's time to sketch them out! You do not always need storyboards, but they are a great way to develop the look and feel of your video. Additionally, they provide guidance to camera operators and project coordinators on set so they know exactly what shots to take.
A good storyboard does not require you to be a professional artist with impeccable drawing skills. Even stick figures representing your characters can help you all get on the same page about how your video should look and feel — just use it as a guide.
The booking and preparation of the trip
If you're handling all of this on your own, it can get hectic. Now comes the official steps: booking talent, scheduling timelines, hiring staff, purchasing equipment and props, and more. The technical details will need to be handled by an agency at this point, so you will need a point of contact for all your actors, production assistants, and licenses if you plan to film in public spaces.
Keep track of deadlines, and set reminders for yourself to stay on top of details. Share calendars, contact sheets, script notes, and more, and make sure everyone has access. Make sure you balance what you want to do with what you can do during pre-production.
Production Video Marketing
It's been a long road to get here, but what a day! Production day can be hectic and crazy, or totally organized and cool. You feel accomplished when you see your video for the first time. Although it may be exciting, there is still a lot more to do to ensure your video is the best it can be. That's why you – or the production company you're working with – shouldn't lose sight of the following.
Quality of audio and video Marketing
Video production involves two key components: audio and visuals. When it comes to production day, you want to ensure both are up to par. To ensure the best sound and picture, you'll want to test all your equipment and work with an experienced producer. Your audio equipment (mics, booms, and more) and camera equipment should all be checked. Make sure your shots match your storyboard and brand style if you're on set. Ask for photos or video chat for a few minutes if you're not on set to make sure your video is coming together properly.
Lighting & Video Marketing
You can make a big difference between a beautiful, high-quality production and a low-quality production by choosing the right lighting. Lighting sets mood, lighting sets tone, lighting sets the entire feel and look of your production, so pay attention to it. It's best to have a professional handle this, but make sure you check your shots and approve them.
Styling
The other thing that will set the mood for your entire production? Whether you go big or small, physical styling, including makeup, wardrobe, props, and set decorations, will communicate the bulk of your story. You should iron these out in the creative planning stages, though specific details and purchases can be made later. Your styling choices should reflect your marketing objectives and the story you're telling.
Extras
Extras are unique to your needs — you might benefit from behind-the-scenes footage, a quick photo session, or certain types of b-roll. Get it done! Any content you can create on set during production will only benefit you. It can add more long term value to your clients and give you more content to post. If you work with an agency, ask them what they can do. You might even ask for raw video footage so you can continue editing and repackaging your video for future use. Think about your needs and see what you can do!
In post-production
It isn't necessary to worry too much about post-production unless you are a creative director or production manager. You should know what goes on, but you won't be doing much hand-on work at this time. In post-production, video editing and graphic creation play a large role, which means you may have hired or assigned this work to an agency, or you may have hired experienced editors or an agency. Be sure to keep an eye on deadlines and familiarize yourself with the post-production process – but don't try to do everything yourself!
Visual Effects Video Marketing
A major part of post-production is editing video footage. Of course, that involves cutting and splicing together b-roll, interviews, and lifestyle footage to tell your story. As well as adjusting white balance, color, and clarity, you need to adjust other visual elements to accurately represent the story you want to tell. Essentially, these edits will determine the look and feel of your video, which has a major impact on its branding. Make sure your color edits reflect your creative vision since Apple stores don't have dim, romantic lighting.
Video Marketing Sound Effects
A video's audio effects are just as important as its visual effects. Sound mixing, dialogue, narration, and music all play an important role in creating your video's audio. A simple layer of ambient sound over a quiet scene can make a big difference between making it feel like a high-quality video and a low-quality one. It is important to hire a professional to mix your audio so that your sound levels, foley effects, dialogue volume, and more are perfect.
Graphic Effects
As well as visual editing, you can (and should) add graphic effects to your branded video. You can use animation, text graphics, fades in and out, graphic overlays in the lower third, interview titles, logos, and product modeling, among other graphic elements. You can really tie all your branding efforts together with these elements, so make sure you use them wisely and your video will look professional.
The bonus: A call to action
Make sure you know what you want your video's call to action to be. You can include your homepage URL, a "Click Here" button, thumbnails of other videos, social icons, and almost any other type of CTA. While technically graphic, they require a bit more thought since you'll want to decide what your video's goals are and how you want the viewer to achieve them. Your CTA should be presented in a way that is as minimally disruptive as possible, considering their user experience.