WordPress Plugins for Glossary
The same words are often used by different companies to describe different things. For instance, the Amazon Rainforest differs greatly from a global corporation.
Glossaries and dictionaries come in handy in situations like this. You can increase your site's ranking and enhance user experience by adding a glossary to your WordPress site. Adding videos, images, and context to clarify your terms can make your WordPress glossary or dictionary interactive and easy to understand. In this Blog we provide You the Effective And 8 Best WordPress Plugins for glossary, And these Plugins are more effective in this year ( 2022) .
Note – In this Blog we Also Provides some Free Glossary Plugins for those who Are beginner's or for those who are not ready to invest in some premium plugins.
WordPress Glossary: How to Create One.
4 Steps to create WordPress Glossary.
Your WordPress site can be enhanced with the Glossary plugin. Particularly in industries with lots of jargon or uncommon words, this can be a very useful feature for your visitors.
Using the Glossary plugin, you can automatically link words to their corresponding term pages in the.
This plugin can link any occurrences of the word "server" to its glossary definition if you define it in your glossary.
1st Step- The Glossary plugin needs to be installed.
2nd Step- Configuration of the glossary.
3rd Step- Glossary terms to be created
4th Step- Post a new article
Best WordPress plugins ( Glossary )
WordPress Plugins for Glossary
1. CM Tooltip Glossary.
In the WordPress marketplace, the CM Tooltip Glossary plugin is the most downloaded tooltip glossary plugin. A mobile-friendly plugin that supports AMP, has an alphabetical index, and is SEO-friendly. Additionally, the plugin automatically creates an index page based on the template you select, making it ideal for beginners.
Add-ons and extensions (like Merriam-Webster and Google Translate) are available in the premium version.
➢ With seamless integration for top dictionaries and translators, this plugin is powerful and multipurpose.
➢ A minimum of $36 is required.
We recommend this Best WordPress plugins ( Glossary )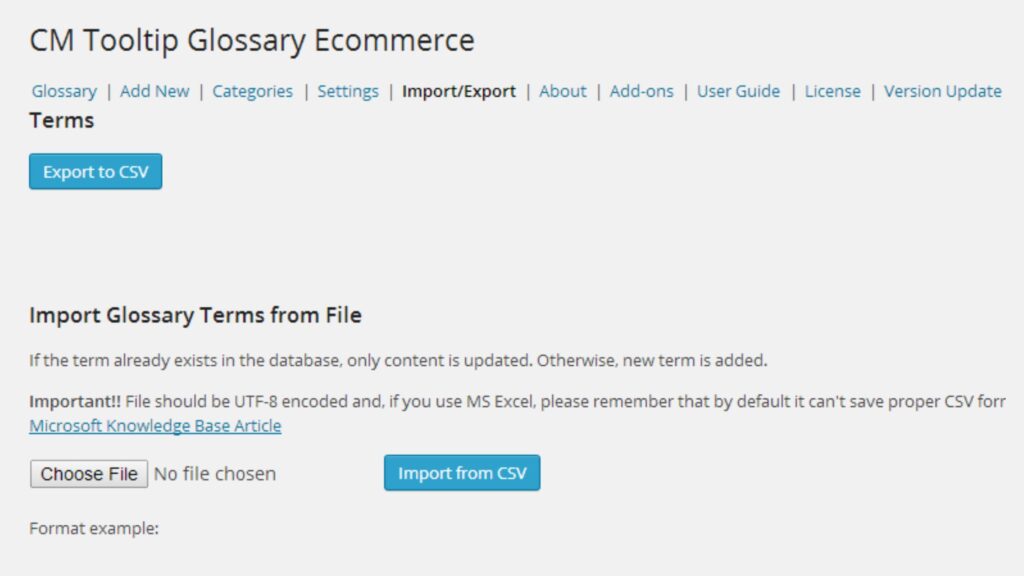 2. WordPress ToolTips.
The WordPress ToolTips Plugin is simple and intuitive to use, making it ideal for beginners. As soon as a user hovers over a term, this plugin displays a box. You can learn more about this in this video.
Adding HTML code and supporting images/videos/audio is possible with Pro.
➢ Tip: This plugin comes with all the basic functionality you need for your website. This plugin works well and is easy to use.
➢ Free; $10 for Pro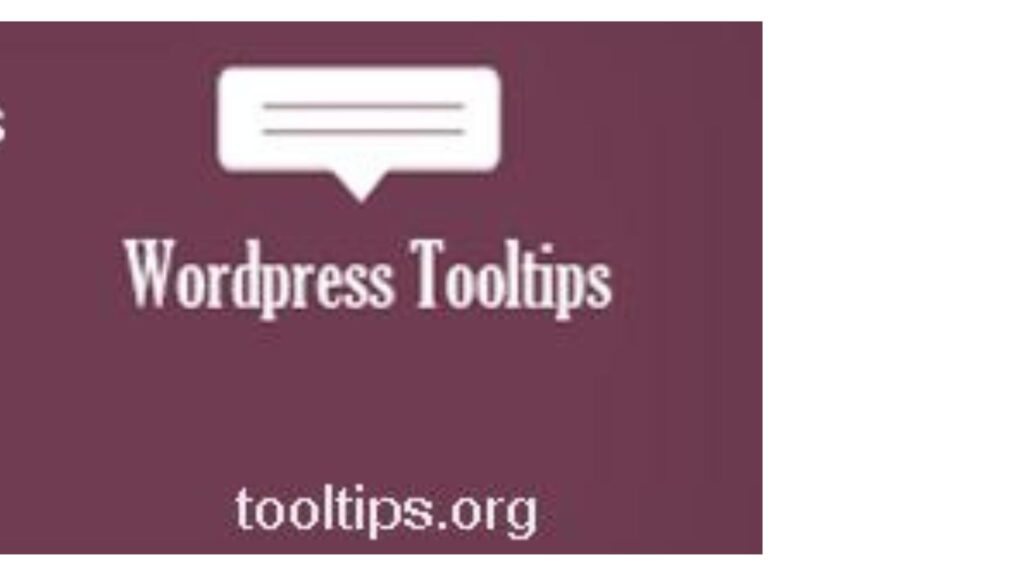 3. WP Glossary.
For a premium price, WP Glossary is a premium plugin. Glossary index pages can be customized with animations and effects, are fully customizable, and are SEO-friendly.
WP Glossary does not offer a freemium option, unlike the other plugins on our list. Before buying, make sure you need all the features. Here's a gif showing the plugin's functionality.
➢ Tip: This plugin is best suited to experienced users who want a complete editor. The software is lightweight, easy to use, and versatile.
➢ The price is $35.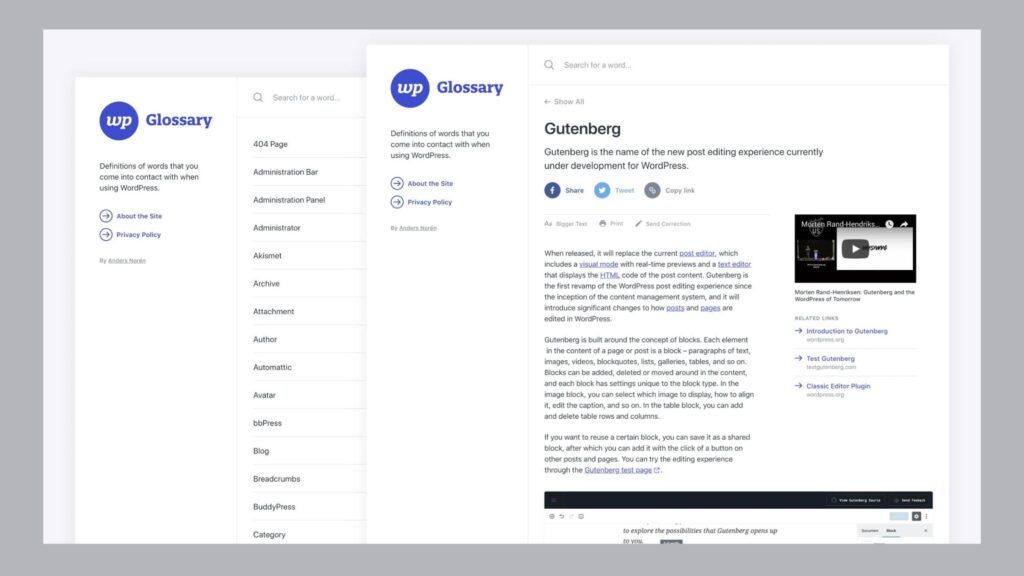 4. Glossary for WordPress.
If you want to quickly and efficiently create a dictionary, Glossary for WordPress is the best plugin for you. With this plugin, you can easily create and manage your WordPress glossary.
The dictionary plugin allows you to link every word in your article to its definition, display a customizable display box when hovering over a term in your dictionary, and add widgets that make your site more interactive.
➢ To see all Glossary has to offer, visit their Demo Site.
➢ There is a free version and a premium version starting at $30/year.
5. Heroic Glossary ( Best WordPress Plugins )
Using Heroic Glossary's Gutenberg block, you can edit your glossary seamlessly within WordPress' Gutenberg Editor. With Gutenberg's reusable blocks, you can create an unlimited number of glossaries and reuse them on multiple pages for free. Those already familiar with WordPress' built-in editor will find this plugin to be an excellent choice.
➢ For a more detailed preview, visit Heroic Glossary's demo page.
➢ Free of charge.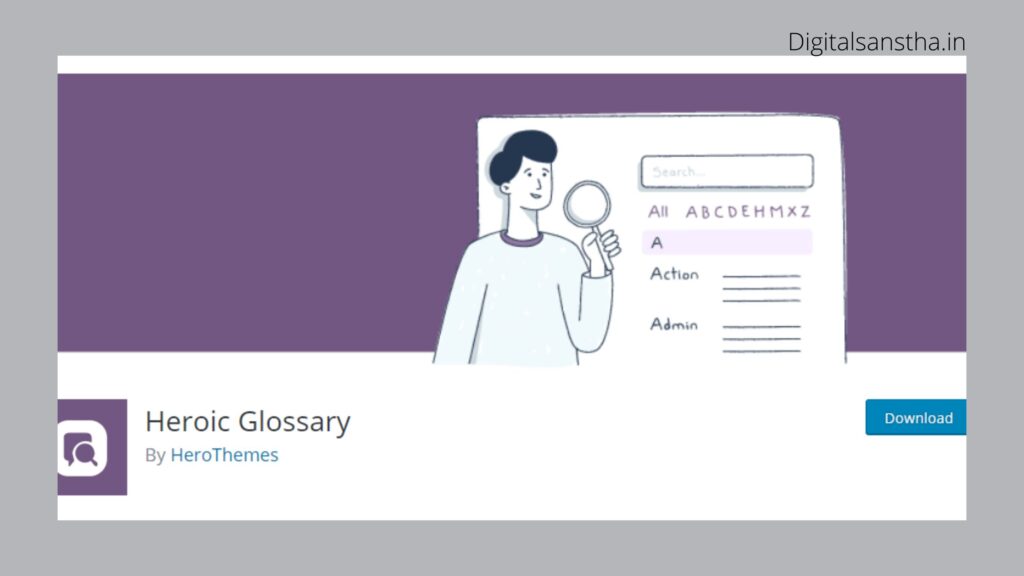 6. Name Directory ( Best WordPress plugins)
Name Directory ( Best WordPress Plugins ) With this plugin, you can add names and glossaries to your WordPress installation. This plugin has the unique feature of supporting multiple directories in just one installation. You can also customize this plugin to suit your needs.
Anyone on a budget can benefit from this plugin with regular support.
➢ You can directly work with Name Directory's settings and more by visiting its demo page.
➢ Free of charge.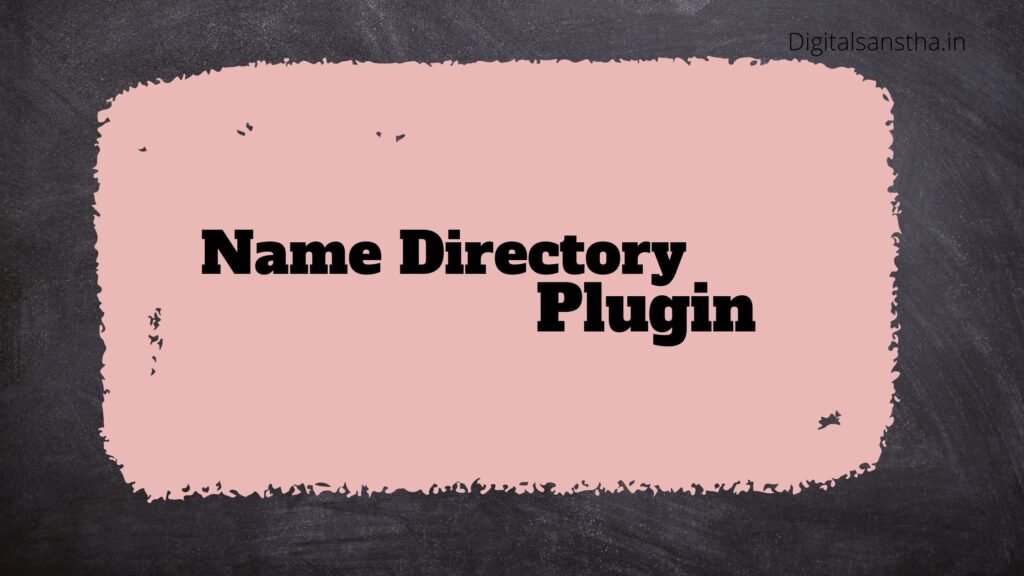 7. Encyclopedia Pro.
The Encyclopedia Pro plugin for WordPress provides high quality lexicons and glossaries. RSS feeds and an index page for terms are included in the plugin.
With all support and updates, this plugin costs $49 per website.The outputs of Encyclopedia Pro can be customized using HTML templates.
Term taxonomies act like categories or tags, allowing users to organize terms.
Pages and posts can also display widgets to display items in their sidebars.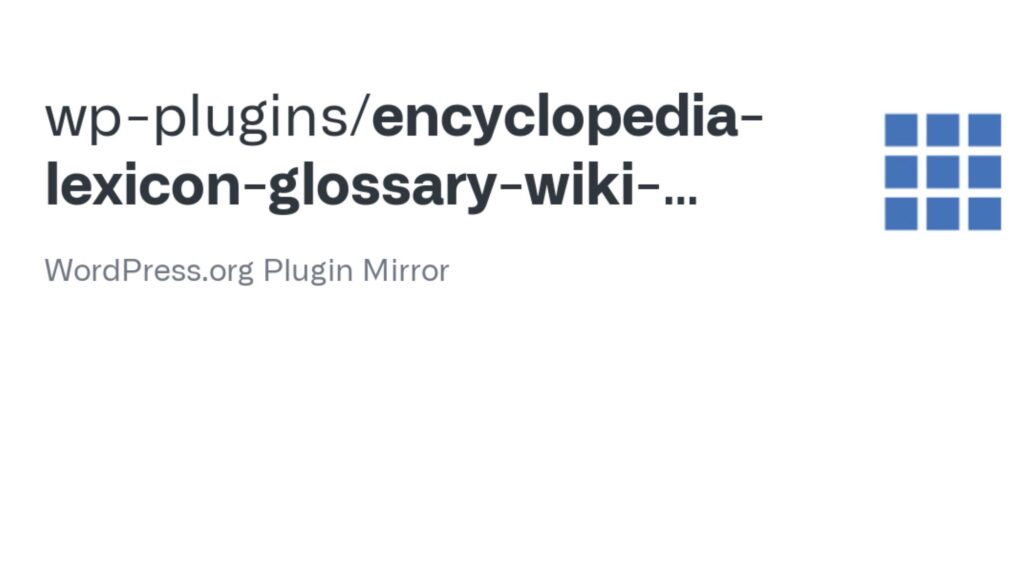 8. Tooltipy.
As a glossary plugin, Tooltipy is unique in that it allows users to highlight the word they wish to learn more about. Users can create responsive tooltip boxes for technical keywords with Tooltipy, a free WordPress plugin.
It has been released for free, but it is not updated.With Tooltipy, you can create custom glossary link page labels and link terms to shortcodes.
Japanese and Chinese are also supported by this plugin.This glossary plugin has several live demos and help options, and advanced users can add CSS classes to inline keywords and popups.
Overall, a good starter option, but beware of security breaches due to a lack of updates.
Conclusion –
Here are the 7 Best WordPress Glossary Plugins In 2020. In our Experts Point Of you, if We suggest you the best WordPress Plugins ( Glossary ) then we Suggest You CM Tooltip Glossary plugin and Glossary for WordPress Plugin. But You can Also Consider rest of The Plugins as well.
Thankyou For Reading this blog best wordpress plugins in Glossary by Digital Sanstha