Grow your Business with the help of viral Marketing.
Viral marketing: what is it?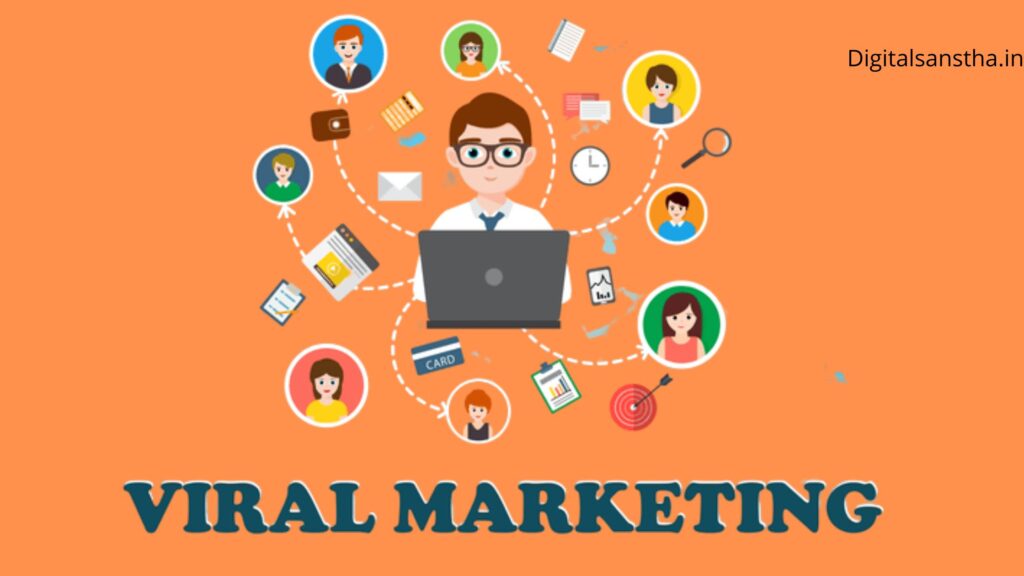 An effective viral marketing strategy is one in which people share and promote your marketing and advertising. Social media is usually used, but word of mouth can also be used. Because of its growing popularity online, it aims to inspire genuine curiosity and enthusiasm about a product or service.
Viral marketing involves customers promoting or promoting a brand's products.  
The following is an easy-to-understand definition of viral marketing:
Social media marketing is generally what it is.
People are informed and engaged about your product through social viral posts.
"Viral marketing" refers to marketing campaigns that spread quickly and widely. 
Due to the fact that the majority of the marketing effort is handled by the audience, it is an effective marketing strategy.
Through widespread sharing, these posts reach the seekers of products. As a result, they effectively increase brand awareness.
As well as getting the job done, viral posts entertain people along the way.
Viral marketing campaigns spread rapidly due to their entertaining or informative content. Popeyes' new chicken sandwich marketing campaign from 2019 is an example of this. They posted a tweet about the product on their Twitter account, which quickly went viral and received responses from countless users. This resulted in the sandwich selling out in less than a week across the country.
Viral Marketing Strategy: How Does It Work?
Viral Marketing Campaign Characteristics –
Let's examine the characteristics of viral marketing campaigns before creating our own. You may notice the following in most viral marketing campaigns:
Access to the content is free and easy. It's generally not necessary to sign up for viral content or follow complex sharing the content sounds too commercial, viral marketing will not be effective. Therefore, you should ensure that all your posts are relevant to the customer. 
All kinds of media are used in these campaigns, including:
Especially images (memes)
A video 
An e-mail message 
SMS (text messaging)
Promotions or free products
Emotions are appealed to by viewers and users. High engagement can be driven by humorous content or serious causes (for example, share this tweet, sign this petition).
Influencers and content creators can sometimes boost campaigns. A follower base of thousands already exists for these people.
Whether you are a small business or an individual, anyone can create viral content.
Engaging content should be short, sweet, and to the point. Make short videos and posts that aren't too wordy.
Especially with video, visuals have a profound impact.
It is important to be creative when creating a viral campaign. Competitors' timeworn ideas shouldn't be included.
How to Create Viral Marketing Campaigns?
It is essential to set an objective before creating the perfect viral ad. Ask yourself, "What am I hoping to accomplish with this social media campaign?" You may want to achieve the following:
Awareness of the brand
Engaging customers
Conversions (signing up for newsletters, registering an account, etc.)
The strategy can be developed once the primary goal has been identified. To build a campaign that grows fast, follow these steps and tips:
#1. Determine who your product is aimed at: 
You should curate content based on who the product is intended for, instead of curating it for everyone. You will be able to achieve a more powerful impact as it will be tailored to the consumer's needs.
#2. Keep your language simple and your message clear:
Whenever possible, avoid industry jargon and complex terms. The posts become a study guide instead of fun.
The following channels should be part of your social media strategy:
The first step in this process is to understand your audience and each platform. This is because analytics will show you where your product sells the most. Here are some general guidelines:
Instagram and Snapchat are the most popular platforms for photos and images.
You can host videos on YouTube, but there are other places to consider as well. YouTube shorts or Instagram reels are suitable for short-form videos, for example. 
One-sixty-character tweets are perfect for breaking news and bite-sized information.
Professionals and executives can be reached through LinkedIn.
You can optimize your visual content by following these steps:
Using high-quality, professional images
Video length should not exceed 3 to 5 minutes
Make sure the colors are appealing and consistent with the brand
Use positive words and easy-to-understand language
Use a professional microphone for audio content such as podcasts
Follow these best practices to set yourself up for success rather than hoping for luck.
Here are the best viral marketing examples of all time.
One of the most popular ALS Ice Bucket Challenges is:
ALS ICE Bucket Challenge.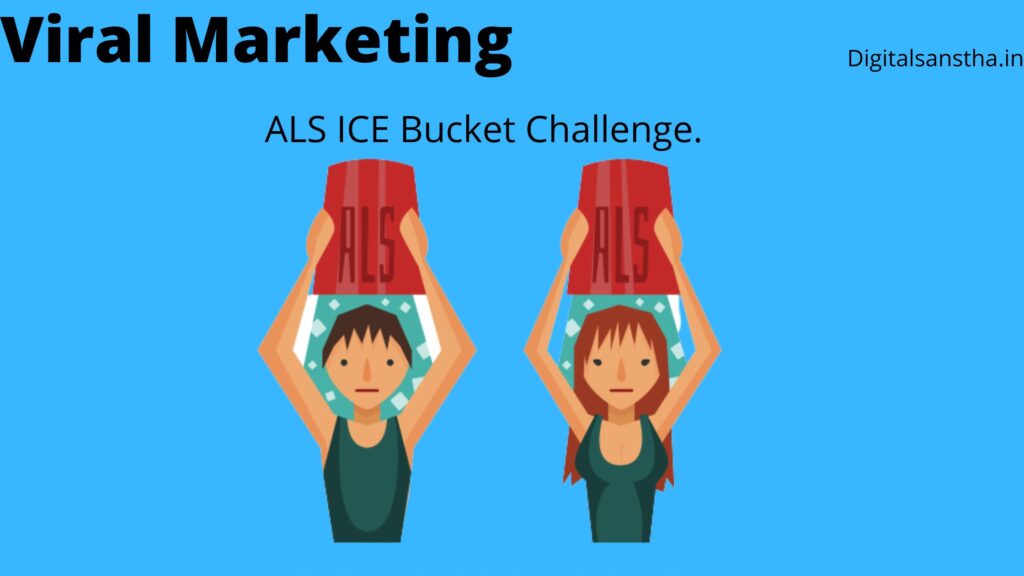 Social media was ablaze with the ALS ice bucket challenge in 2014. The challenge was participated in by over seventeen million people. Ultimately, $115 million was raised for the ALS Association as a result of the campaign. The process was as follows:
Initially, previous participants invited people to take part in the challenge.
challenge.
 There was a 24-hour deadline for the invited participant to accept the challenge. 
Upon acceptance, the participant was required to dump ice water on their heads.
They had to donate money if they refused to have ice water poured on them (although some variations asked the participants to donate money as well).
Participants nominated a minimum of three friends or family members after completing the challenge.
Three fundamental goals were achieved by the campaign:
Fun and accessible, the challenge itself was enjoyable
In order to drive virality, video was used
The event raised awareness about Amyotrophic Lateral Sclerosis. 
Although the campaign only lasted a few weeks, it was a major success. Key takeaway: The challenge must be engaging and yet simple. If you challenge the people to climb Mt. Everest, no one will want to participate. 
Bringing Viral Marketing to a Close.
There is no doubt that viral marketing campaigns are one of the most popular strategies of the twenty-first century. The reason is that you can receive years' worth of benefits in a few seconds, at an almost nonexistent cost. Small and medium-sized businesses should master viral marketing. A business will benefit more from it than anything else. You can learn more about this topic by visiting digitalsanstha.in.